Joined

Apr 30, 2019
Messages

1,144
Reaction score

319
Points

78
Location
Rode up to Murphy NC Saturday and stayed the night, hit the casino that night, got up the next morning and rode down to Suches GA to meet my buddy at the Italian bike event there. Some really cool bikes there. So many good roads around that area. Rode about 450 miles between the 2 days. Still loving the new NC, although I am tired of those oem Dunlops. Lol. They got a little tacky after running hard through the mountains. They grip decently on dry roads, terribly on wet roads, and I hate the flatter profile of the rear compared to sport tires.
Anyways, here's a photo dump. Fun weekend. Subtitles above pictures.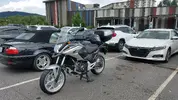 Dodging the rain.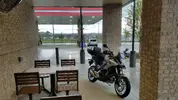 It came a flood for about 15 minutes! Pulled in gas station to get gas, went in to use the restroom, came back out and it was pouring. Perfect timing.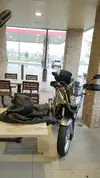 Murphy Motel, cheap and mostly clean. Hard to stay anywhere for $67 including taxes anymore.
At Two Wheels waiting on my buddy to arrive.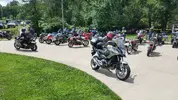 The guy who owned this had a prosthetic left arm.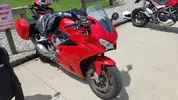 Clutch and brake setup on the right handlebar. Always interesting to see adapted bikes.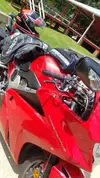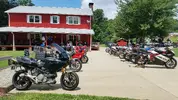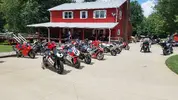 Last edited: