Joined

Nov 11, 2011
Messages

6,834
Reaction score

199
Points

63
Location
It seems like only yesterday that nine-time world champ Valentino Rossi retired, rolled
his R1 GYTR VR46 Tribute Bike
into his garage,
sent another email to Honda about that NSR500 they never sent him
, and continued
his amazing work with Team VR46
.
As expected, the Doctor isn't the kind of sapien to be content with crazy sticks and crosswords. He's gone to
Yamaha
with the idea of becoming an ambassador and, with 16 years of partnership backing up the decibels, Yammie has said HELL YES.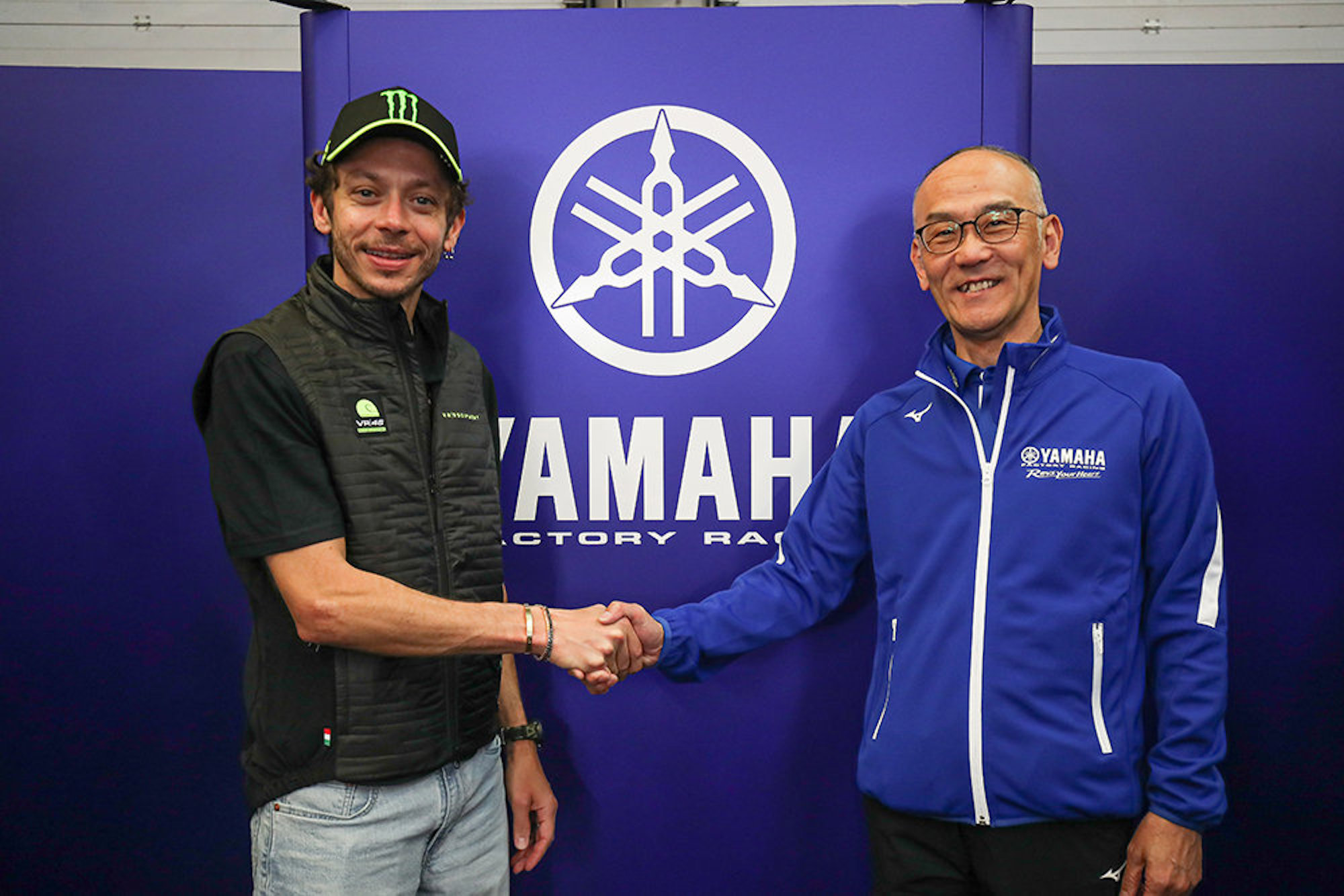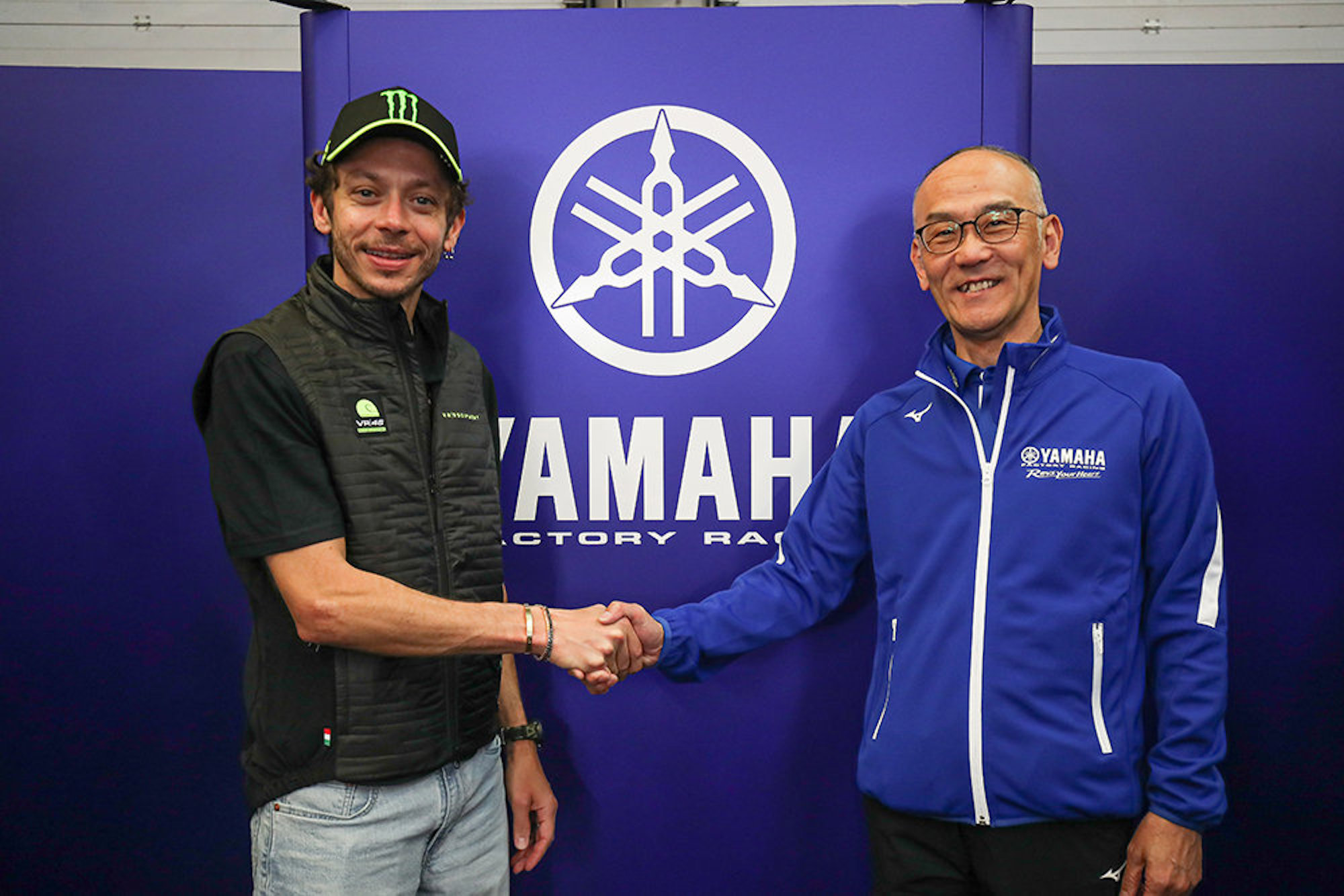 Valentino Rossi shaking hands with Tetsu Ono, General Manager Motorsport Strategy Division, Yamaha Motor Co. Media sourced from Yamaha's recent press release.
First and foremost, I would like to take this opportunity to express my gratitude to Valentino for continuing our partnership,"
states Tetsu Ono, the General Manager of the Motorsport Strategy Division at Yamaha Motor Co, in
a recent press release from Yamaha
.
"Yamaha is very proud to have Valentino as a Brand Ambassador, perhaps even more so since the desire to become one came from him personally. Yamaha enters this agreement with the full intent to meet Valentino's needs where it comes to powered two-wheelers for training and leisure purposes."

"We look forward to working together with him to strengthen the Yamaha brand."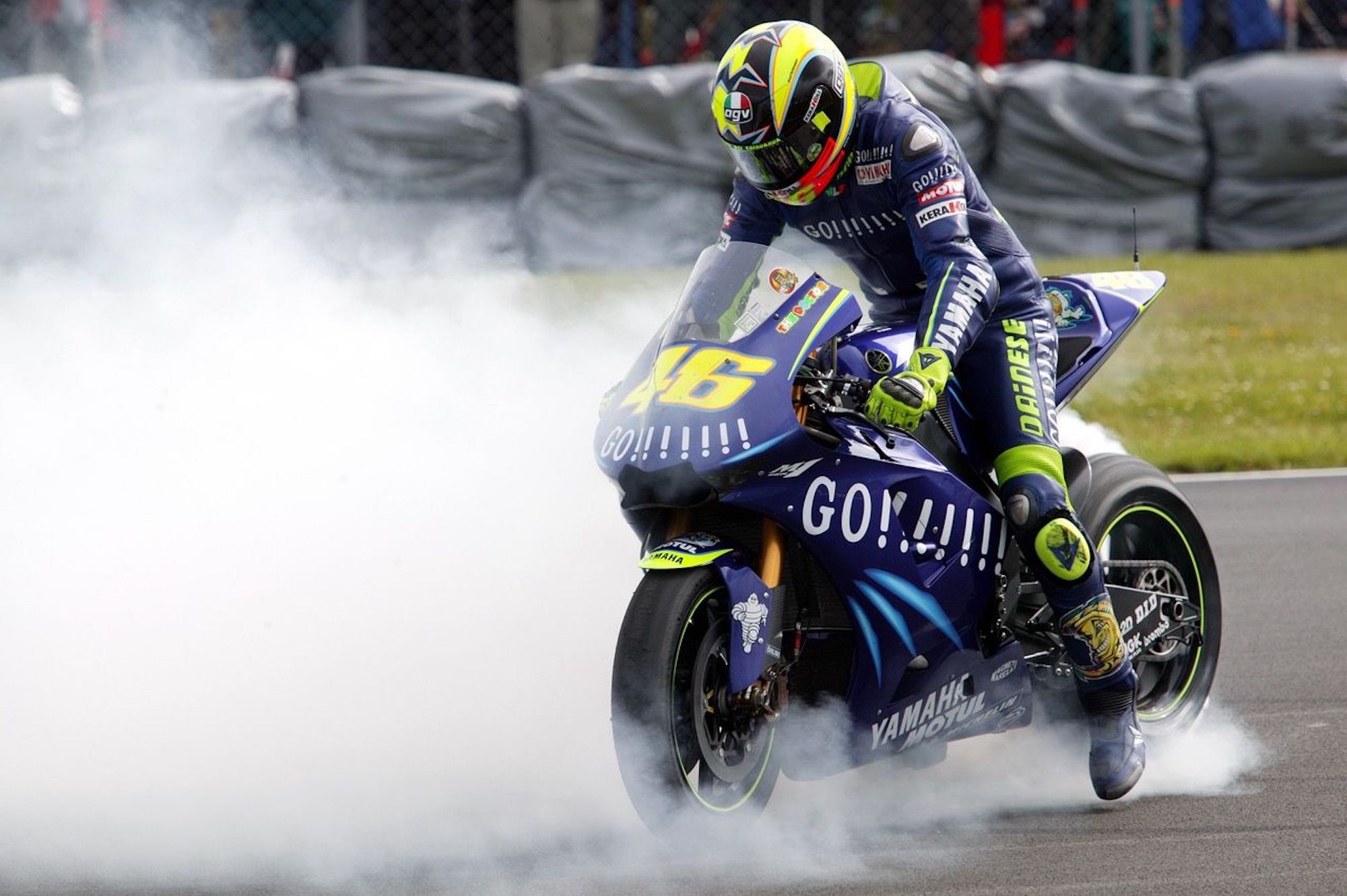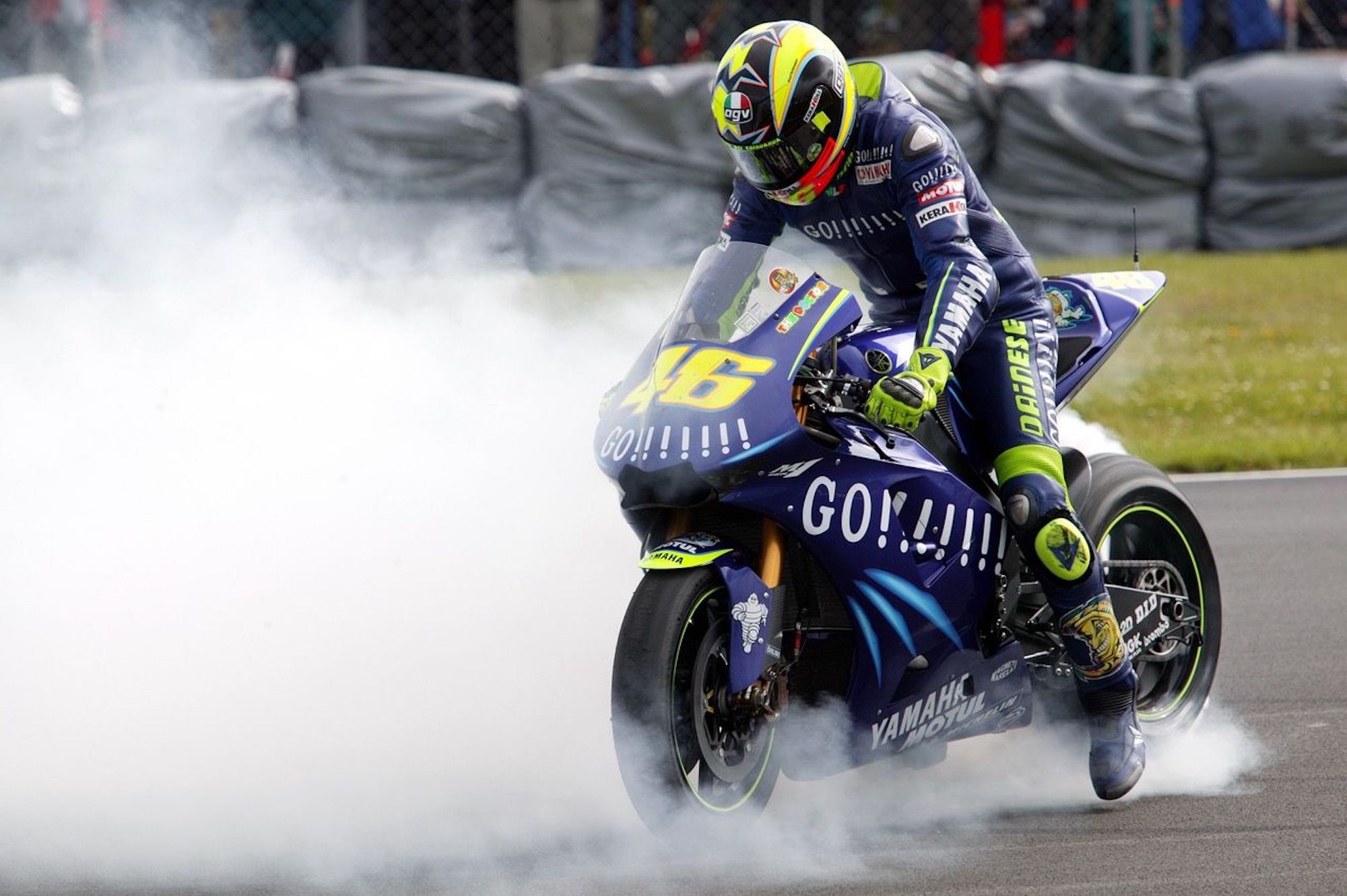 Valentino Rossi on his machine of choice. Media sourced from Yamaha.
"For sure, this agreement between me and Yamaha gives a great emotion,"
contributes Rossi.
"We worked together for many years in the past, so it feels natural. After I retired from MotoGP, I've kept training and riding motorcycles. I was always planning to keep racing in one form or another. During my MotoGP career I rode Yamaha bikes as part of my contract… I'm happy that the agreement is now signed, so Yamaha and I get to work together in this new setup."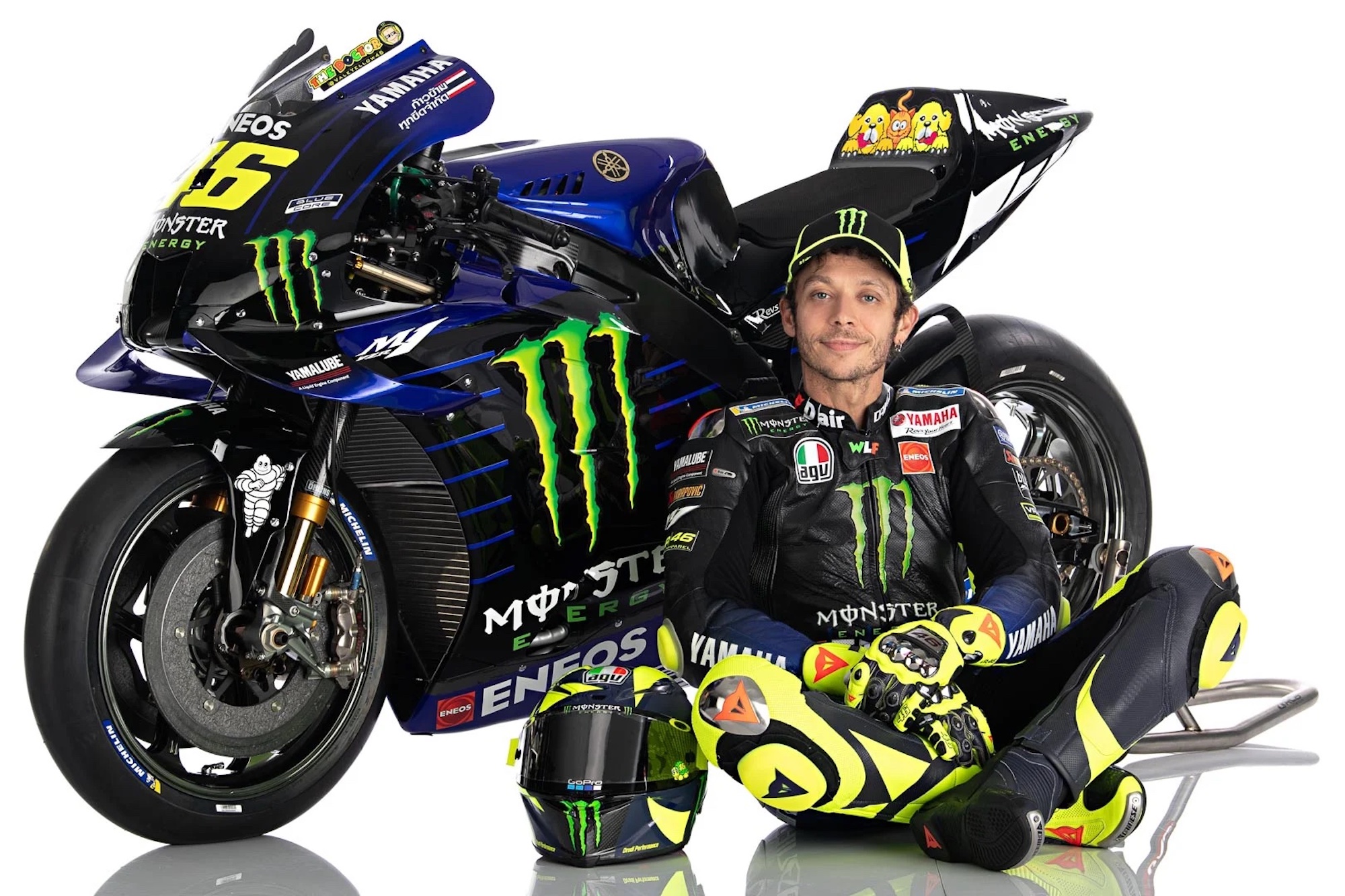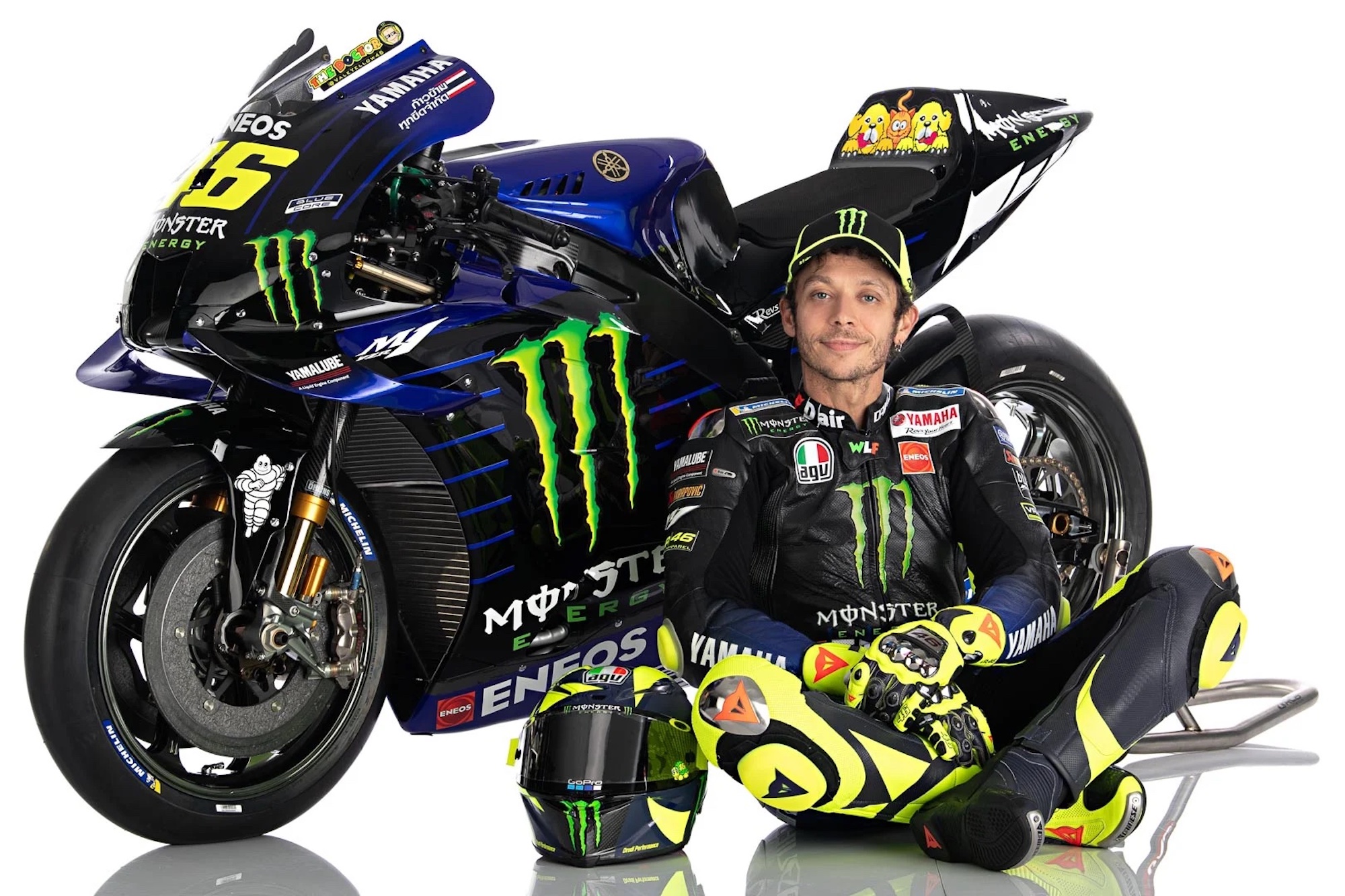 Valentino Rossi next to his machine of choice. Media sourced from Ultimate Motorcycling.
Here's a quick peek at Valentino Rossi's records, sourced from Yamaha's press release for a gander:
Rossi is the most successful Yamaha rider in history (56 wins, 46 second places, 40 third places on a Yamaha, scored in 273 races so far).
He is the rider that's been active the longest in Grand Prix racing (he made his debut in 1996 and retired in 2021 – 26 seasons in all – and he has made 432 Grand Prix starts in total, of which 372 in the premier class).
He competed the most seasons on a Yamaha in the MotoGP class (16 seasons).
He secured the most podiums for Yamaha in the MotoGP class (he has stood on the rostrum with Yamaha 142 times).
He holds the most first places for Yamaha in the MotoGP class (56 wins).
He completed 230 races back-to-back, without missing one (from his debut in 1996 in Malaysia until the race in Mugello in 2010).
He holds the record for most races started overall and in the premier class. (He has started in 432 GP races across all classes; 372 of which have been in the premier class and 273 of those races he rode on a Yamaha.)
He was the first rider to take back-to-back premier-class victories with different manufacturers after his win at the 2004 season-opening GP in South Africa).
He achieved the highest number of premier-class victories in a single season by a Yamaha rider (11 wins in 2005).
He stood on the podium in the premier class on 199 occasions.
He has been on the podium 235 times across all classes.
He is the only Grand Prix rider that also excels in rally racing. (He is a seven-time winner of the Monza Rally Show and won the GTE Am-class of the 2019 Gulf 12 Hours at the Yas Marina Circuit in Abu Dhabi.)
Out of Yamaha's 520 Grand Prix victories, 11% were secured by him, making Rossi the biggest contributing rider (56 victories of the 520 GP wins secured by Yamaha).
Up till now, he is the only rider to have combined active Grand Prix racing with being a team owner at the same time.
He secured 6,357 points in total counting his results over all the classes he competed in (125cc, 250cc, 500cc, MotoGP).
Bottom line, we're super happy to see Yammie's GOAT back in the blue paddock and ready to send the company to higher heights of revving glory; all the best to Rossi and his new journey as post-retirement ambassador!
The post
Motogp: Yamaha's Got Their Doctor Back
appeared first on
webBikeWorld
.
Continue reading...