Joined

Jul 16, 2012
Messages

4,129
Reaction score

172
Points

63
Location
On long rides I have already found out I can open the storage compartment to drink some water or grab a snack while riding. The air flow around the bike does not lift open the door when left unlatched but I still did not want to leave it this way. If the door flies open when riding the windblast would probably damage the tether or hinge. There are also times when stopped that I'll want to access the storage compartment or open the gas filler compartment without having to turn off the bike and use the ignition key. I made a key with a knob for this and the key can stay in the lock when I am riding or the bike is out in my garage. This key is not long enough to start the bike.
I started by getting a spare key made. The blank is an Ilco x265, also known as an HD109. This blank is not long enough to turn the ignition switch so a thief could not start the bike. The knob is a standard black plastic cap used on many cleaner or chemical products. When I leave the bike out of sight this key drops into the compartment and is locked away or slips in my jacket with the ignition key.
I cut the key blank down so the completed key knob fits close to the top of the compartment.
I mixed up some 5 minute epoxy and poured it into the cap and set the key upright.
The finished compartment key in place. I think it blends in well.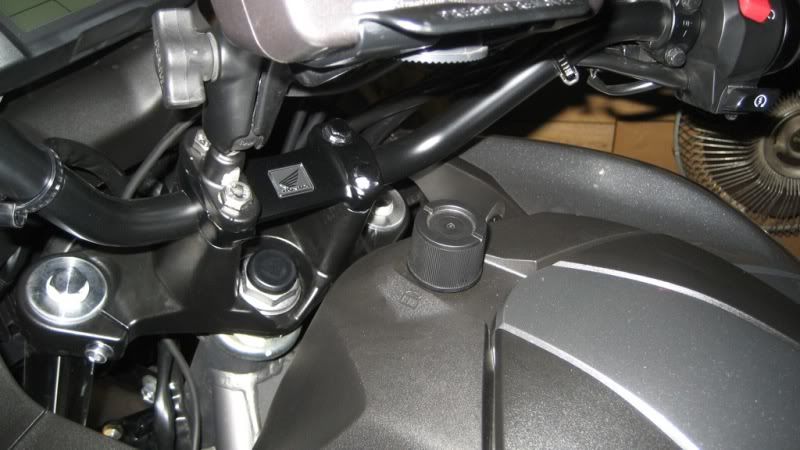 Last edited: